Welcome to Mulligan Restoration, Inc.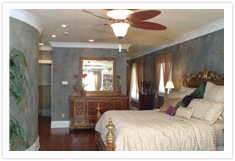 Full Service Remodeling, Architectural Restoration, & Period Additions
Mulligan Restoration is a full service general contractor with an expertise in historic restoration and preservation. Whether you're looking to restore a home to its historic condition or just want to update your home's outdated style, Mulligan Restoration can complete the project efficiently and beautifully, with an unrivaled attention to detail. We are a company dedicated to overall customer satisfaction, which means we treat you and your property with the respect and care you both deserve.
Click on our services page to see a complete list of our
Remodeling & Restoration Services
.
Contact Mulligan Restoration directly by calling 815-964-4210.
Mulligan Restoration serves the following communities:
Rockford
Rockton
Roscoe
Oak Park
Lake Geneva
Galena
Fontana
Beloit
And more
We look forward to helping you achieve the vision you have in mind.
Contact us
to send us your questions or concerns, and we will do our best to provide prompt and appropriate answers.